In the internet world, Bloggers are playing an important role to provide a piece of valuable information on any topic or niche. So to rank your article in Google or any search engine, use the best SEO tool for blogger.
If You're a blogger and want to rank your article on top of the google to get more traffic and sales, you must target the right keywords and also beat your competitors. So here is the list of best SEO tools for bloggers
It's the best recommended and most using tools rather than other SEO tools. It is second in position in website crawler after Google. SEO experts tell about many good things about Ahref.
Ahref features about Site Audit feature is excellent or maybe tell as the best SEO tool. It lights up all parts of your website which will help to ensure your best ranking. This tool helps you to find the best-linked content with your niche.
You can check your competitor's backlinks in Ahref dashboard. By using this tool, there are more chances to get better search engine rankings.
This tool will help you to give guidance from the starting point when you are starting to your online business to continue growing your blog or website.
You have to use it in a smart way using 'Search Traffic' and then 'Search Analytics' for finding the best keywords which help you to get a good SEO score.
In short, we can say if you are looking for best SEO tool then Ahref is the most recommended tool is that which helps you to find the helpful data and other information's that will helps you to get your goals.
Price:
For the trial package, you have to pay $7 for 7 days
Lite package, you have to pay $99 per month
For using all the benefits, you have to pay $179 per month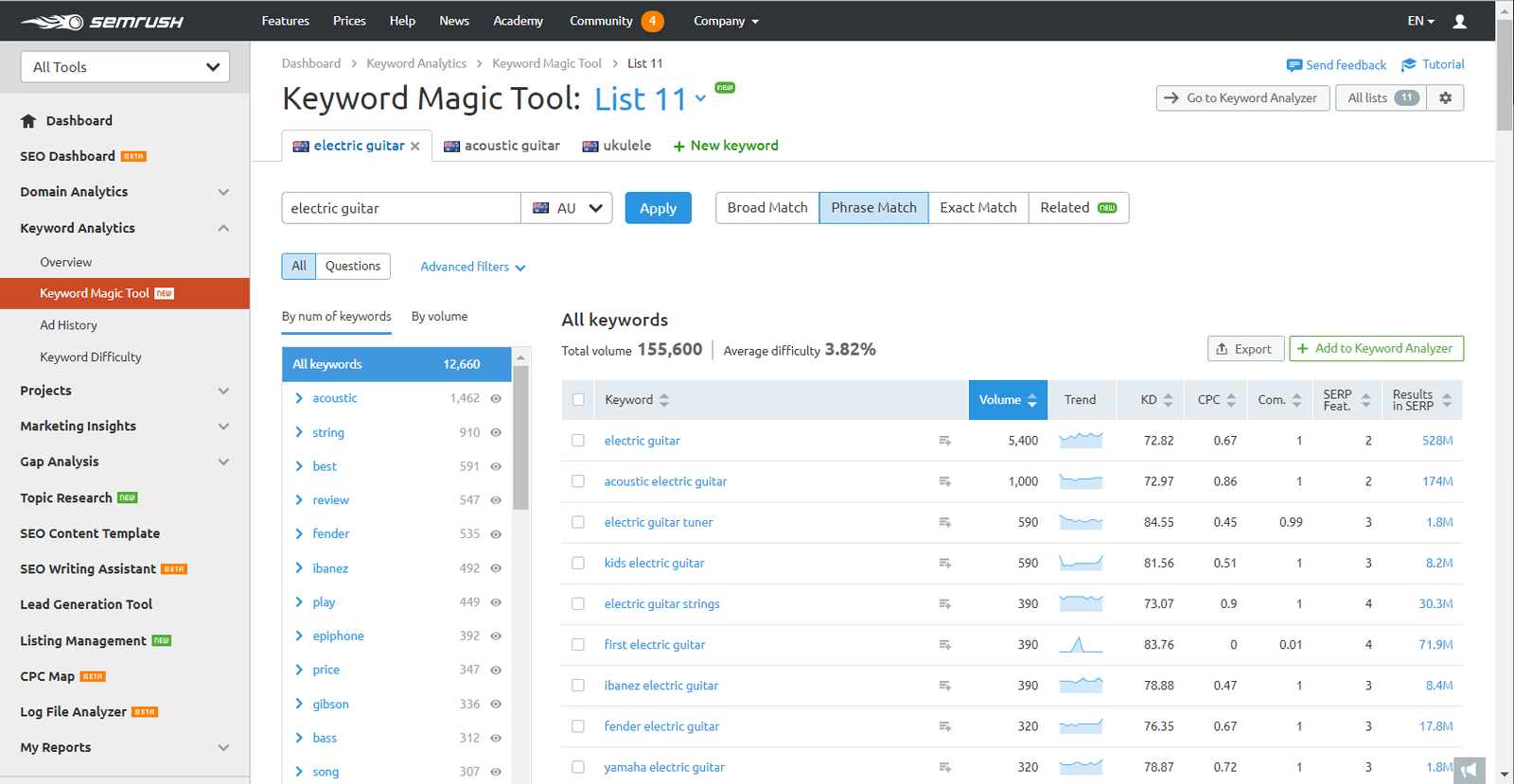 If you know any SEO expert, he/she will definitely suggest or tell about this tool because you can check its awesome features like
Domain vs Domain analysis
Ranking Factors
Competitors Keywords
and many more using the SEMrush SEO and marketing tool.
The best thing in the SEO tool is that it provides 7 days free trial and Some of the tools are free after the trial expire.
The features given in this tool are excellent and users are satisfied once who used this tool.
It's easy to look to your current ranking and any change in your ranking and also get new ideas on how to improve your search ranking?
Its helps you to find how to get the website traffic, searching data and also you can look your competitor's website how it is a good one from you.
The On-page SEO Checker tool feature gives you ideas about the content on your website for on-page SEO and how you can improve your website's performance.
Do you know it contains 46 million domains and 120 million keywords? If you are looking for the best advertising opportunities then we recommend this tool.
Price:
It provides 7 days free trial at free of cost.
For freelancer's pro offer- $99 per month.
For marketing agencies guru offer- $199 per month.
For professional users or agencies offer- $399 per month.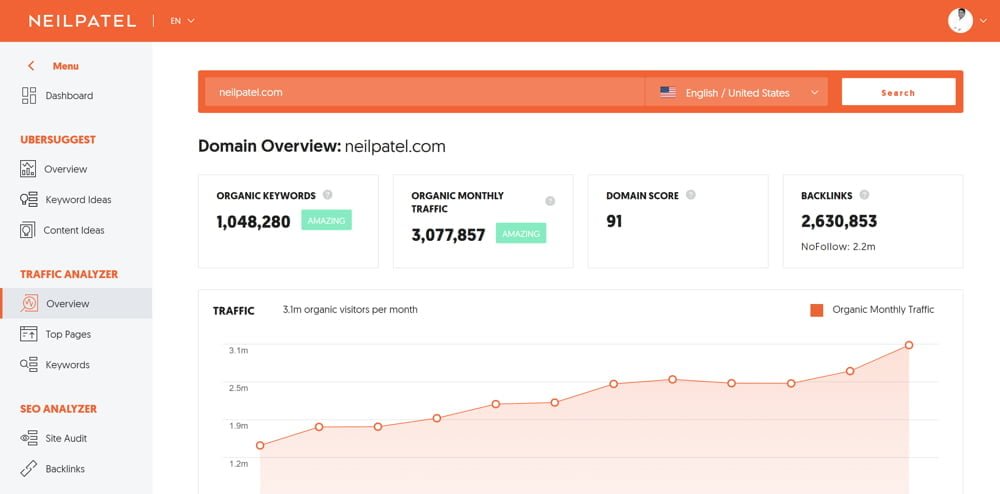 This is the most growing tool in the SEO industry because its totally free without any opt-in or account creation.
It is used for finding keywords which helps you to identify new keywords and also tell how many times the keyword is searched by peoples in search engines.
As we know keyword role is an essential role in order to get traffic if you are a beginner in keyword and SEO then it will give you the proper guidance.
It is not only helpful for keyword research, but it also helps to find other following SEO terms:
Backlinks
Content Ideas
Keyword Ideas
Competitors Analysis
Search Volume
Cost Per Click
Paid Difficulty
SEO Difficulty.
It gives more suggestion for keywords. It is easy to use which helps for keyword finding SEO. The users who use this tool recommend this, positive feedback by users.
Most of the SEO experts for finding keywords using this tool. So if you are looking for keyword finder SEO tool then this one is the perfect choice.
Price:
For using this tool, you don't need to pay any price it is of free of cost.
Now the UberSuggest tool offer a paid plan because Free Plan has some limited features.
Must Check this: List of Recommended Tools for blogger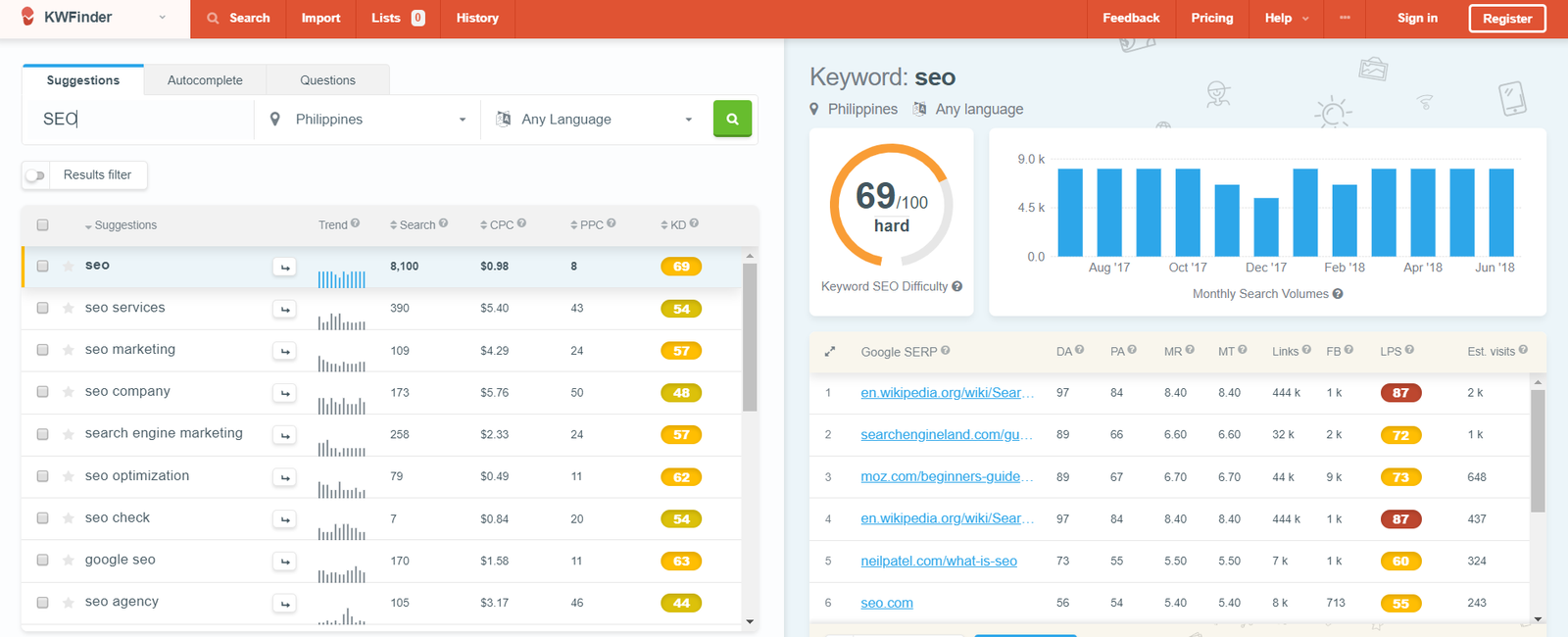 If you are searching for the keyword finder tool than KWFinder is the perfect tool. It finds for you best long-tail keywords and which is best and has a low level of competition.
It's Rank Tracker feature will help you tell your website ranking and also show your improvement or success in fewer days.
It gives the numbers of keywords which will be used and you can get rank your website articles.
For keywords suggestion, it's the best tool available in the market.
In short, we can say it is the perfect tool for keyword ideas. All the SEO experts for keywords solution suggested this tool.
Price:
It provides three different plans:
Mangools Basic- $29/per month.
Mangools Premium- $39/per month.
Mangools Agencies- $79/per month.
In blogging and online world Moz journey is so long. Its main benefit is that its changes are done by the company with the latest Google algorithm changes. For your queries or questions, they set a high responsive chat portal which gives the quick response.
We can not hesitate to say that it is the powerhouse of the SEO because it provides unique keyword ideas, site crawls report and performance insights. You can download its toolbar at free of cost. Its store's metrics when you browse any page.
The Page optimization feature is good which tells you which step you have taken to improve the SEO for every single page of your running website.
Its features are up to dates according to the SEO requirements. In this tool, you can see the competitor's website which is not easy to compare it on the basis of traffic and optimization.
We can say that Moz contains most of the tools which are related to SEO.
Price:
It provides 30 days free trial.
After 30 days you have to pay $179/month.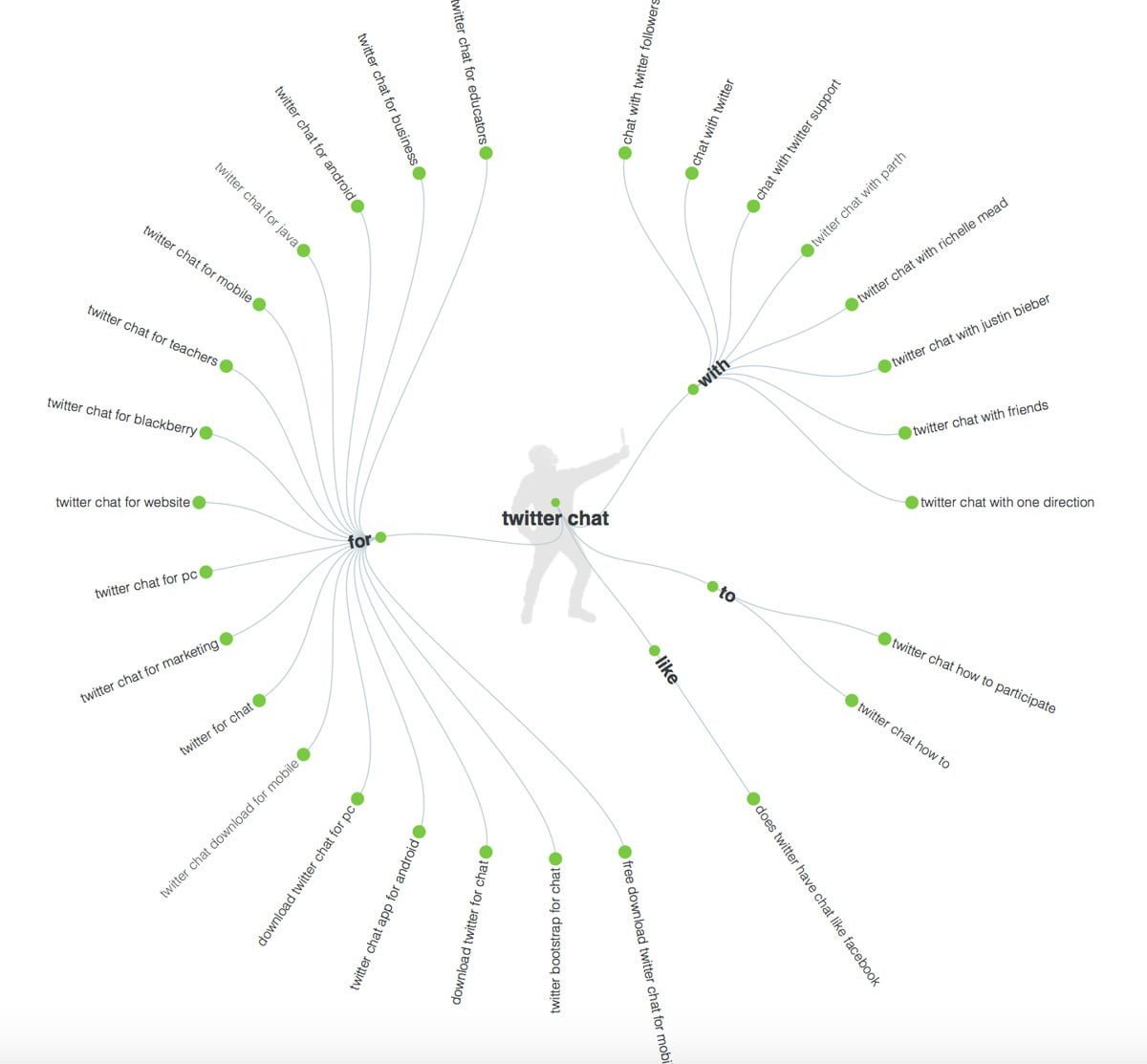 It provides you an idea if you are looking for better ranking in search engines. Its main purpose is to help the blogger to rank their blogs.
For example, if you are new in the blogging world then you have to use this tool.
You have to do that you download all the spectrum's which are related to that niche and send all the download spectrum to them and your work is completed which takes 5 minutes to create the efficient lists of SEO that are required for growing your blog.
It is an awesome tool to compile SEO content for the website or blog. You have to enter your niche and then it gives the content ideas and also other related ideas.
You can use this tool to create content by telling your keywords.
Price:
It is free of cost tool for using this you don't need to pay any cost.
Pro plan: $99 per month
If you want to improve or optimizing your website and you can use this tool then you definitely succeed in your purpose.
It is the most useful tool for finding the keyword competition so that you can find, how many times the keyword is searched by peoples in a month.
This will help to resolve the problem of competition and ranking for the keyword that you used. On the software dashboard, you can easily see the competitor keyword and ranking analysis.
It has the most detailed SEO reports for analyzing and reporting. It will also tell about paid and organic competitors, the number of clicks, ads done by google AdSense.
The SEO experts have raved about this because it is at free of cost functions. You can check the SEO strategy of your competitor.
Price:
It has three different pricing plans:
Basic Plan- $33/month.
Professional Plan- $39/per month.
Team Plan- $254/per month.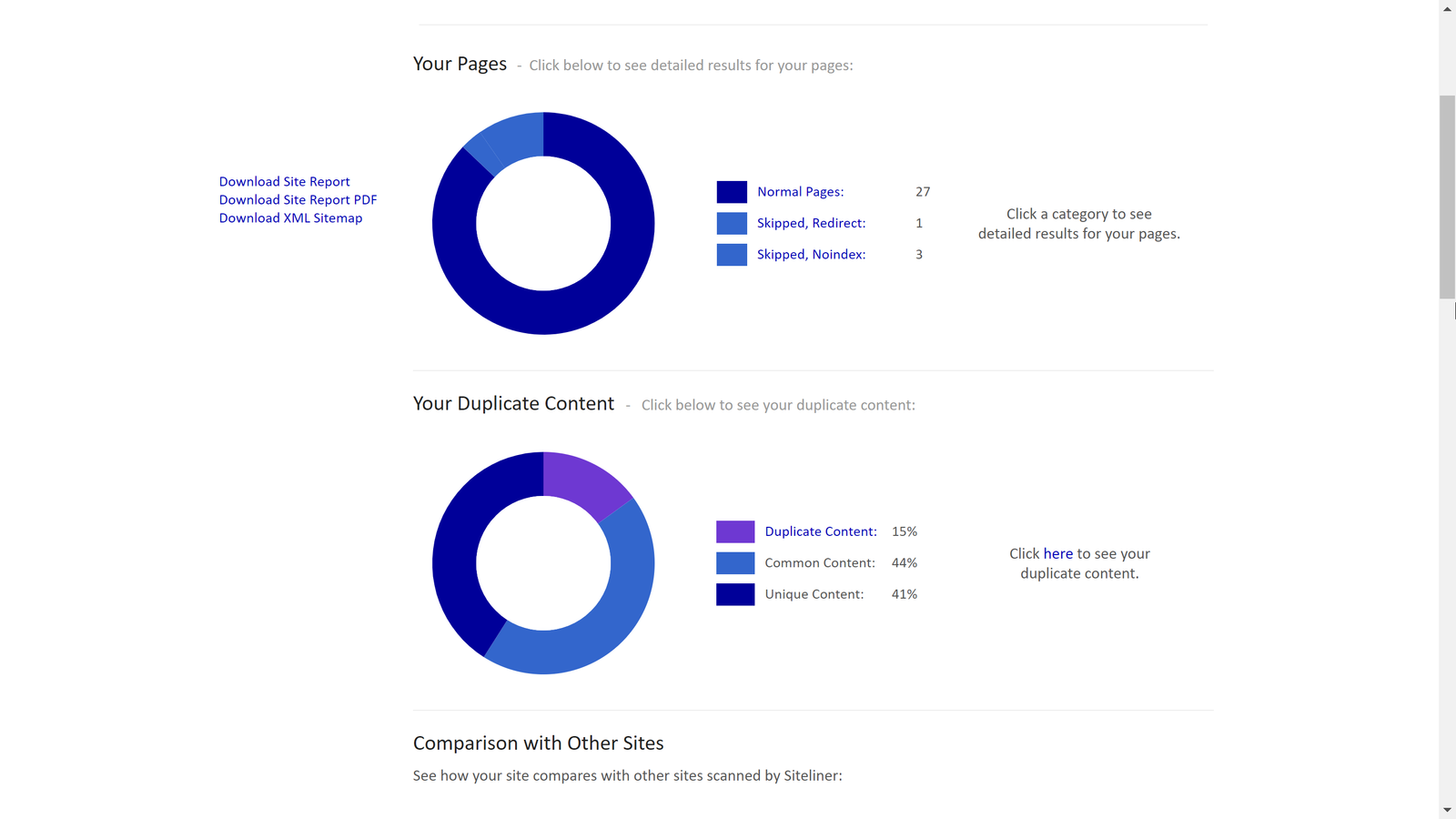 It is a good tool for finding duplicate data. It's important that you should use your own data or thoughts, means the data you used can't be posted by any other person or websites.
It should be unique so you have to check this by using this tool. It will be helping you to find the data you used is not duplicate.
As per Google, the data should not be identical and it should be unique or said to be different from other's otherwise Google will penalize your website or blog.
So, it is carefully noticed that content we using is drafted. By using Siteliner you can easily find duplicate data on your website.
You can also find any type of broken links, speed problem, page size, and other issues. You can resolve these issues by the help of this tool.
Its also tells that where we are means where is our website ranks. It assures your website quality better from others. And most important we all know unique content also interact user and improve the website ranking.
Price:
For using this tool you don't need to pay any price, it is free of cost.
If you are running a WordPress website than the Yoast SEO is the best SEO plugin. It is easy to use and user-friendly and also helps to create the content.
You can optimize the content, meta tags, title, URL, description and also you can generate the sitemap with this free WordPress SEO plugin.
Do you know it is the most lovable tool for millions of people. It contains a set of tools that will help you to get the number one position in the search results.
It also helps you in creating great content for your blog. You can find the duplicate data with this plugin.
It tells how our websites are running in the search engines and also fix crawl errors or problems. It allows snippet preview shows how your posts or page look like in laptop, mobiles etc.
Price:
Yoast SEO Free: Free Forever
Yoast SEO Premium: $89/year for Single Website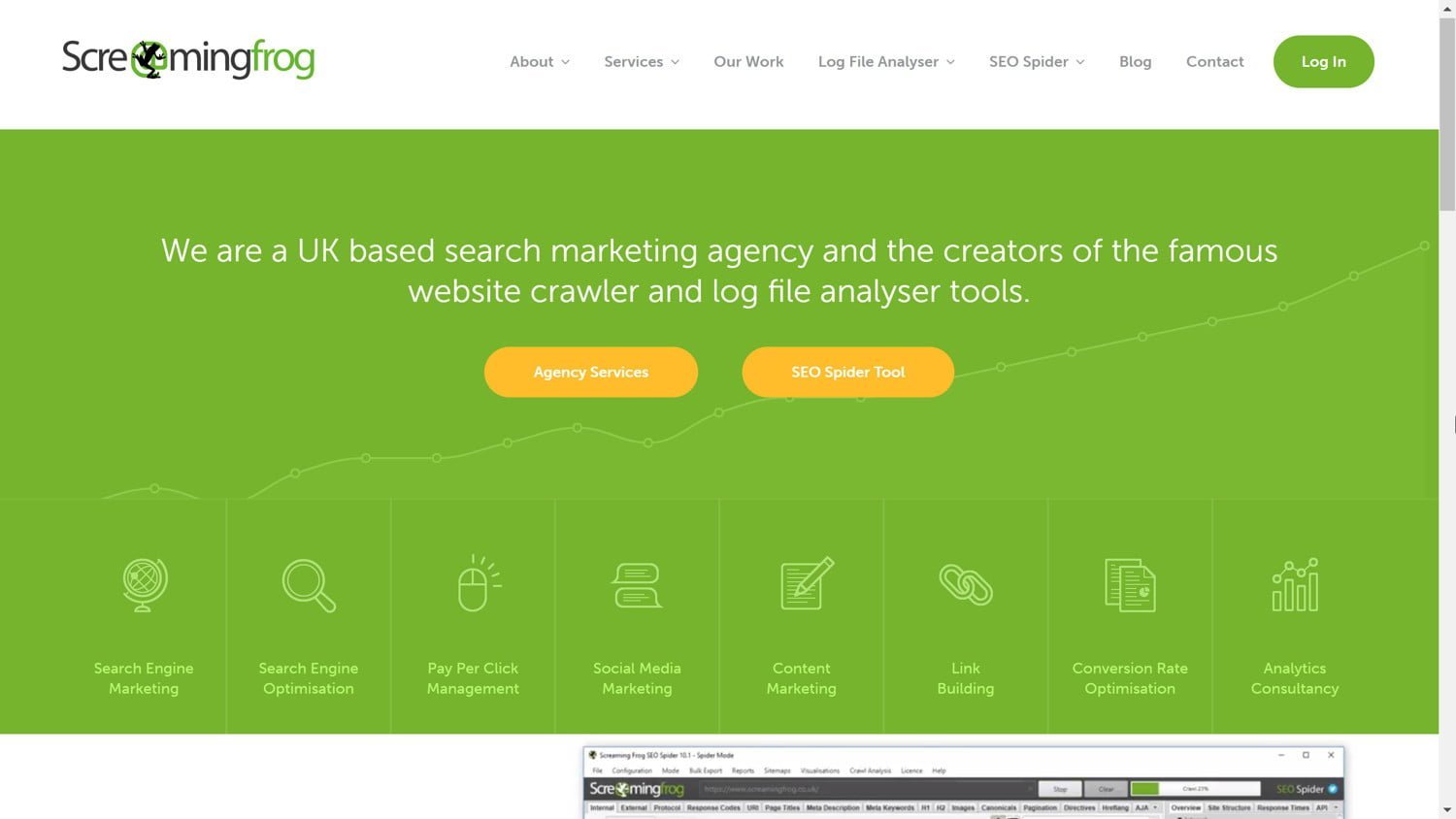 It is one of that tools which is recommended by SEO experts. If we are using this tool then it's safe when we auditing a website for its good SEO performance.
Even SEO experts agree at this point because its speed is great. Every user gives a good review when it comes to the speed of the tool.
Its help in fixing the content problems, link generating and redirections. This SEO Spider tool is well known in the SEO world. By using this we can compare our and our competitor website.
By this, we can find errors in our websites. We can easily delete the wrong data by using this tool. It is so reliable.
It contains in-depth information about our website. Its helps us to make our site better and quickly responsive.
Price:
Limited Features: Free.
Full Features: $149/year.
Conclusion
Here I've explained about all most useful SEO tools in blogging world for 2020. Every blogger must use any of these tools to rank their website articles. It has both Free and paid tools. You may use any of them as per your requirement and can boost your website ranking. If you like this blog, tell me in the comments and don't forget to share it with your friends.